S.N.D.T.  Women's University
Shreemati Nathibai Damodar Thackersey (S. N. D. T.) Women's University which has completed its 104 glorious years was established by Bharatratna Maharshi Dhondo Keshav Karve , in 1916 in Pune, Maharashtra , India. The University earlier known as "Indian Women's University" was later named as SNDT Women's University in the memory of eminent philanthropist Sir Vithaldas Thackersey's mother. Later on, the head office of the University was shifted to Churchgate, Mumbai. The University received statutory recognition in 1950.
The University caters to education from K.g.to P.G. instructing in Hindi, Gujarathi, Marathi along with English. The colleges and the research centers in various fields of knowledge are spread all over the country as per the jurisdiction status, providing education to more than 50,000 students. The education is skill based, increases employability and creates entrepreneurs.
Prof. Shashikala Wanjari
(Honourable Vice Chancellor)
Contact Details:
SNDT Women's University
1, Nathibai Thackersey Road,
Mumbai 400 020
​
Contact: +91-22-22031881
Fax: +91-22-22018226
email: vc@sndt.ac.in​
Motto
" संस्कृता स्त्री पराशक्ति:"
"An Enlightened Woman is a Source of Infinite Strength"
Vision
Today we visualize the S.N.D.T. Women's University as a world class university that continually responds to the changing social realities through the development and application of knowledge. The purpose of such engagement will be to create an inclusive society that promotes and protects the dignity, equality, social justice and human rights for all, with special emphasis on empowerment of women.
Mission
SNDT Women's University is committed to the cause of women's empowerment through access to education, particularly higher education, through relevant courses in the formal and non-formal streams. Further the university is committed to provide a wide range of professional and vocational courses for women to meet the changing socio-economic needs, with human values and purposeful social responsibility and to achieve excellence with "Quality in every Activity".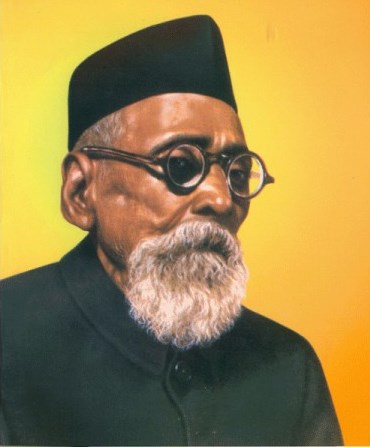 Bharatratna Maharshi Dhondo Keshav Karve
Bharatratna Maharshi Dhondo Keshav Karve (Devanāgari: महर्षी डॉ. धोंडो केशव कर्वे) (April 18, 1858 – November 9, 1962) was a preeminent social reformer of his time in India in the field of welfare of womankind. Maharshi Karve was one of the pioneers in India in breaking with extraordinary fortitude and perseverance the above harsh social mores against womankind. He promoted education of women and freedom for widows to remarry if they wished to do so. After reading information about Japan Women's University in Tokyo, Japan, he felt inspired to establish in 1916 the first university for women in India, with just five students. The curriculum was tailored to the aptitudes of women in order to empower them both psychologically and socio culturally. For him women's strength lied in their enlightenment and education was a major means to do so.
The Government of India recognized his reform work by awarding him its highest civilian award, Bharat Ratna in 1958.
Jurisdiction of  S.N.D.T Women's University